We take safety seriously, and we hope you do too.
Proper safety equipment is critical for workers in order to avoid inhalation of the SPF chemicals and to avoid contact with the skin and eyes. In order to avoid potential exposure to SPF chemicals, the appropriate PPE should be worn, including at minimum, chemical-resistant gloves, protective clothing, eye and face protection and respiratory protection. The specific types of PPE may vary depending on the conditions at the jobsite and the potential exposure to the SPF chemicals.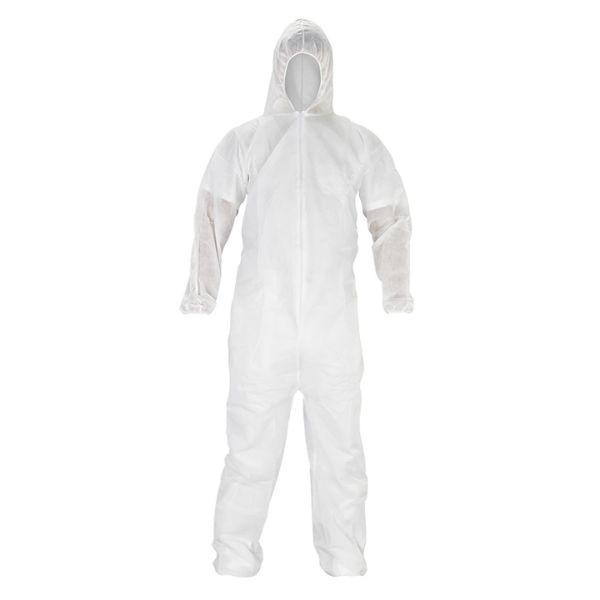 $5.40 each
Protective Suits
Waste no time in viewing this truly stunning property. The property's surroundings really set it apart, offering idyllic sea views overlooking a park.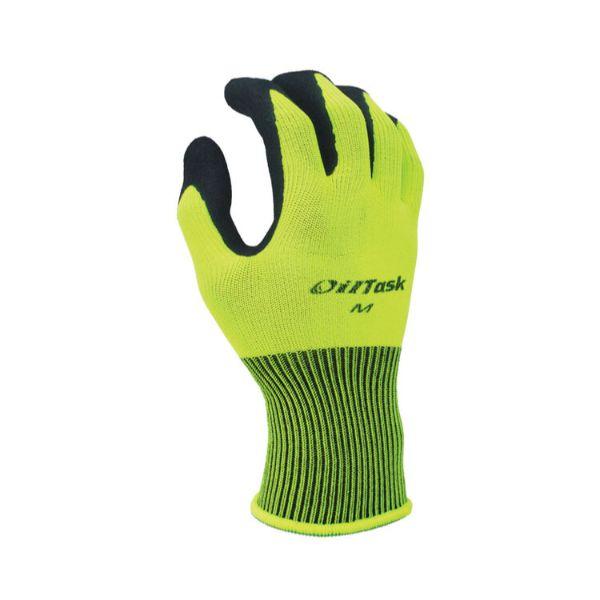 $5.99 - $13.99
Gloves
We offer multiple styles of gloves for spray foam contractors, and general labor. Most are available in stock in sizes Large and Extra-Large, other sizes and styles can be ordered!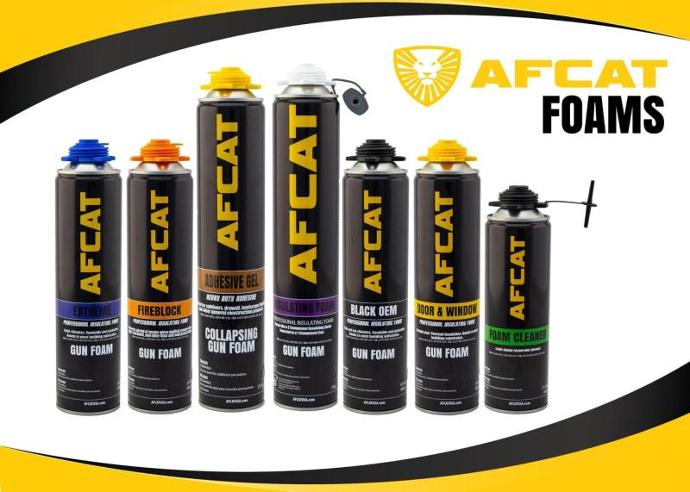 $8.15 - $15.75
Gun Foam
AFCAT Insulating Foam is a one component, ready to use polyurethane gun foam for insulation of buildings, vehicles, vessels and uneven surfaces. We stock gun foam, fireblock, gap fill, insulating foam, door & window and foam cleaner.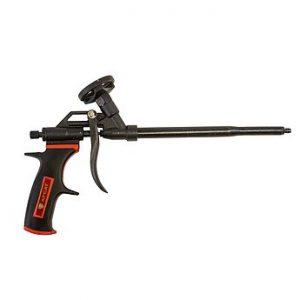 $45
Standard Foam Gun

The AFCAT Professional Foam Dispenser (8″) is widely used in caulking gaps and cracks, sealing window and door, and filling wall and floor (e.g. installation of air conditioners and bathtubs). This insulating foam sealant gun matches most 20 24 oz foam sealant canister with screw e.g. Great Stuff Pro, not fit for can with tube or straw.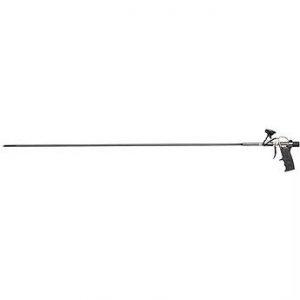 $125
Long Barrel Foam Gun

AFCAT Professional Foam Dispenser provides accurate bead control in a quick and convenient way for your insulation projects. Features a 24" or 39" barrel provides extended range for accessing hard-to-reach areas and dispensing while standing.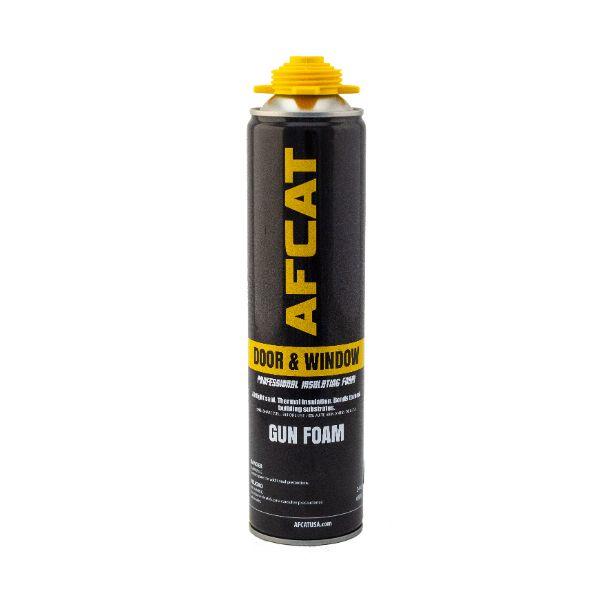 $13.44

AFCAT Door & Window Gun Foam, Low Press. - 24oz

AFCAT Door & Window Foam is a one-component, low expansion, low pressure foam specifically formulated for use in door and window installation and sealing applications. The low-pressure formula will minimize the risk of door and window frame damages caused by the pressure exerted on the frame during expansion. Door & Window foam creates an airtight and water-resistant seal in the frame.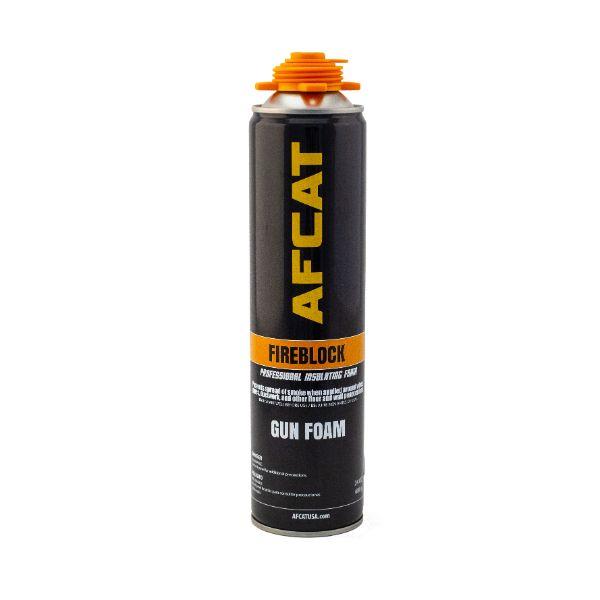 $13.44
AFCAT Fireblock Gun Foam, Low Press. - 24oz

AFCAT Fireblock is a one component, low expansion and low-pressure foam used to fill gaps, cracks, and voids. AFCAT Fireblock foam will adhere to most buildings' substrates to seal, insulate, and deaden sound transmission. It applies minimal pressure to jambs. AFCAT Fireblock/Draftstop is designed for wood-frame construction. It is easy to use and has a high yield compared to mineral wool, fiberglass, and caulk. This specialty product does the job of 30 tubes of traditional caulk, easily and effectively.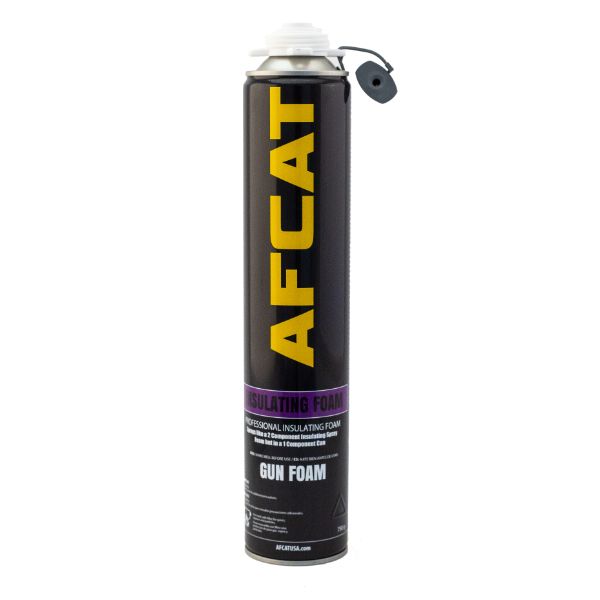 $15.75
AFCAT Insulating Gun Foam - 33 oz

AFCAT Insulating foam is a one component, ready to use, polyurethane gun foam for insulation of buildings, vehicles, vessels, and uneven surfaces. Adheres well to most materials like wood, concrete stone plaster metal, PVC, and polystyrene. One can provides 20 board feet of insulation and is applied with a standard foam dispenser.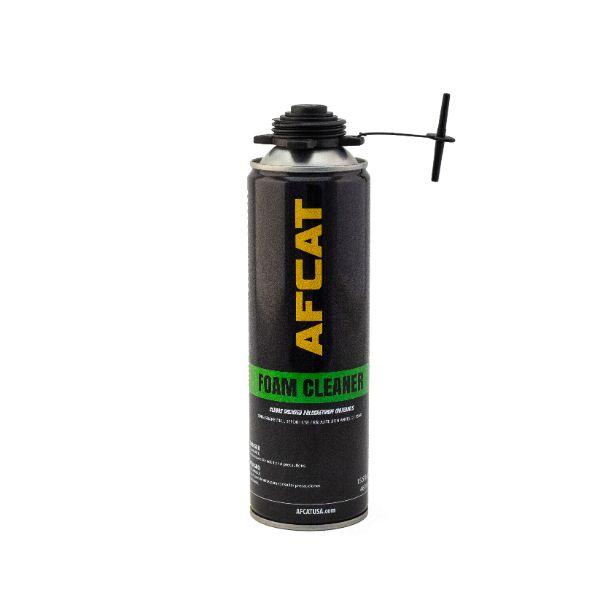 $8.15
AFCAT Polyurethane Foam Cleaner - 16oz

AFCAT Polyurethane Foam Cleaner is a powerful cleaning solvent that will dissolve uncured foam upon contact. AFCAT Foam Cleaner is an important product for maintaining your AFCAT foam dispenser and spray foam equipment.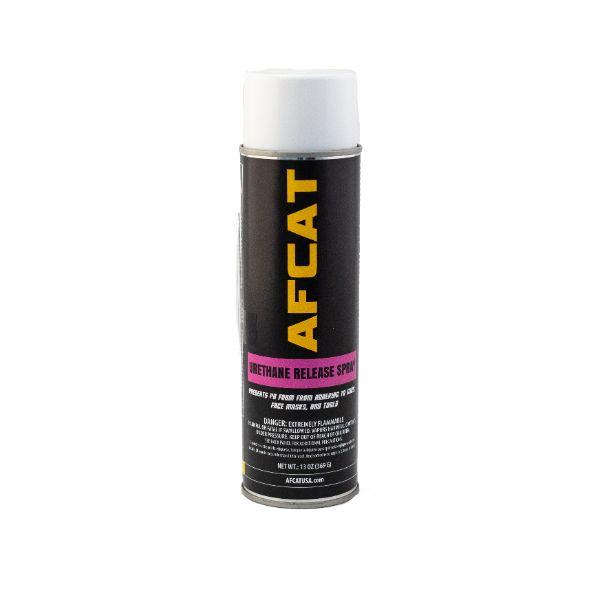 $11.90
AFCAT 980 Urethane Release Spray - 13oz

AFCAT Urethane Release Spray is a general-purpose silicone lubricant formulated to stop sticking binding and squeaking. The unique formulation of a reacted grade silicone and fast-evaporation solvents with fine-mist spray pattern allows for even and controlled silicone distribution. When used as directed, it does not cause "fisheyes" in paint, and is therefore useful in auto-body shops, mold release, and other applications where paintability is required. Silicone Spray is also excellent for metal-to-metal, aluminum, rubber, and plastic mold release applications.